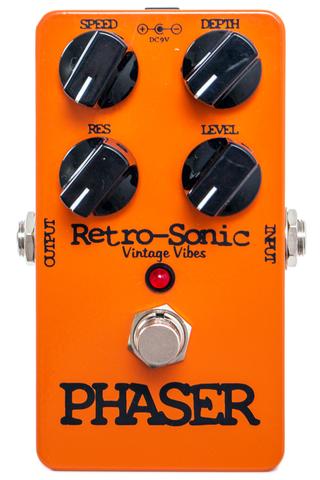 Retro-Sonic Phaser
The PHASER is based on the classic 4 stage Script circuit with a few additions for a more versatile pedal.
Along with the Rate, the Retro-Sonic PHASER has a Depth control which allows you to dial in the intensity of the effect, as well as a level control to match unity gain, or even provide a little boost if desired.
All pedals will have a matched set of FETs for the best possible phasing experience, and of course True Bypass is standard.