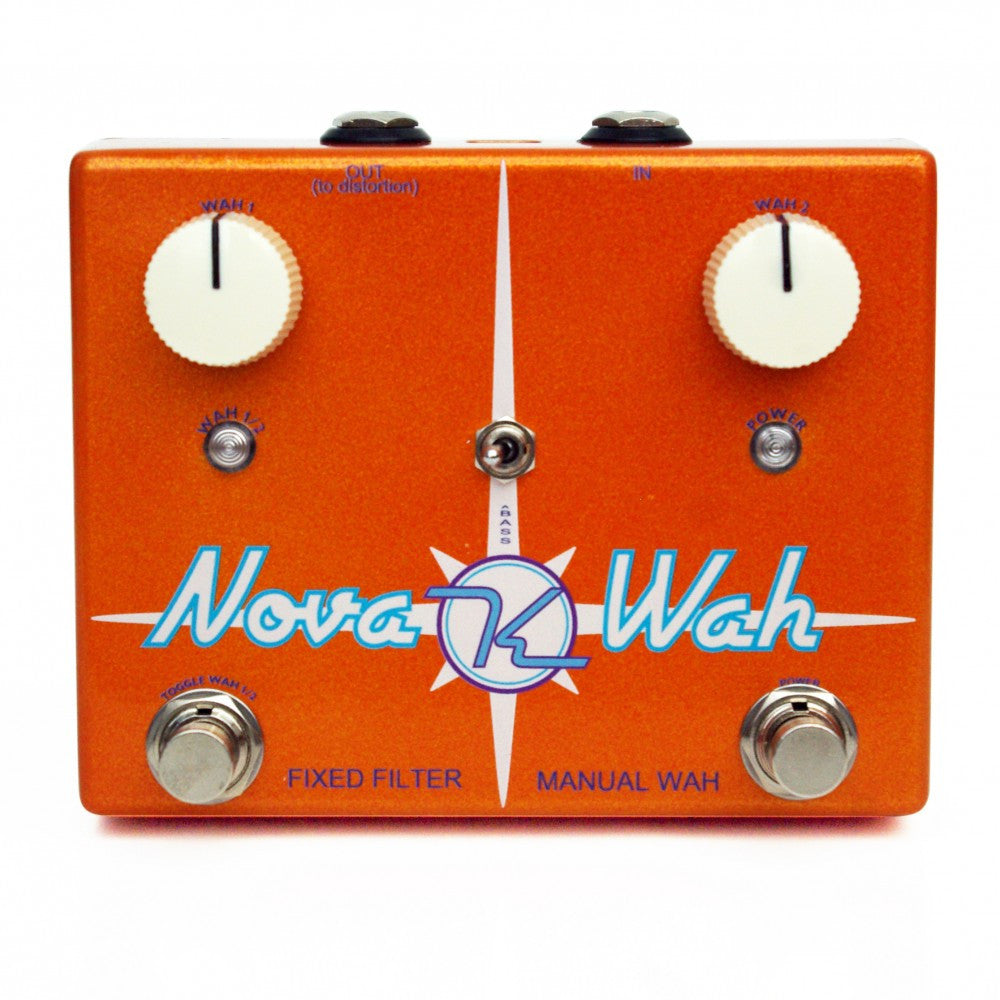 Keeley Nova Wah
The Nova Wah is already present with two gorgeous tones so the musician doesn't have to go searching - It also has a 3-way bass sweep switch for mellow, cutting, or thick and fat sounding filter/vocal tones.
* Dual Wah Pedal Sounds
* True Wah circuits, not op-amp based!
* Preset 2 gorgeous tones! Don't go searching!
* 3-way way bass-sweep switch! Mellow or Cutting, SRV, Hendrix, Clapton, all there!
* True Bypass, Keeley Blue LED, Brand New case, first time with lettering/text and the new keeley logo! Makes it easier to use!
* WHAT isn't it?!?!?  It is not an Envelope FIlter or Auto Wah, nothing automatic here folks.  It's a Fully Manual Filter, 2 Wah Tone, Blue LED for Power, Dual Red/Green LED for Wah Channel Indicator, 2-Stomp Switch NO-VA WAH!