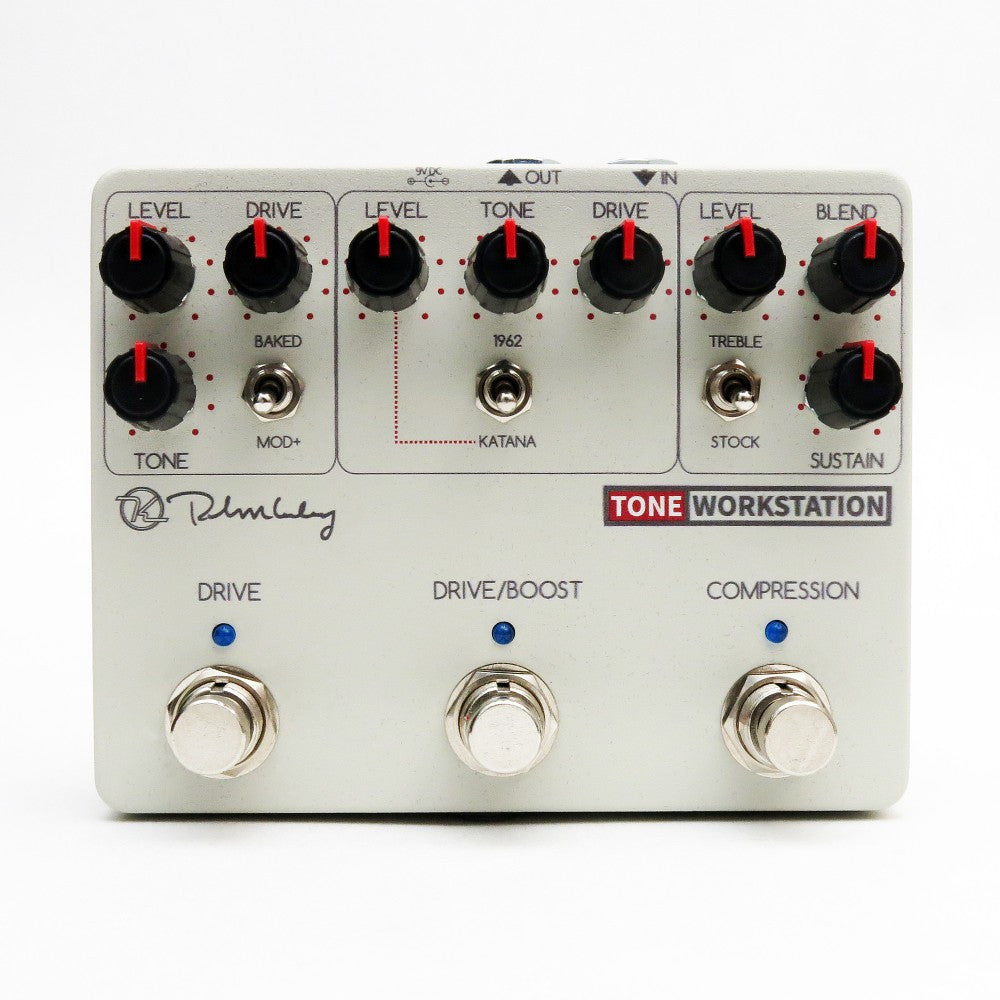 Keeley Tone Workstation
The Tone Workstation is designed to be the first stage in your pedal board.  It may even be the only pedal you bring to a gig.
You can build a nice, thick tone full of sustain.  Adjust the Sustain control for increased compression or squeeze.  As you add sustain, your notes will ring out longer. The Blend control allows for a Manhattan-style compression, keeping the sound lively and crisp as you blend in your natural guitar tone.  The Blend control is perfect for adding a little bit of  bite back in with high output pickups or humbuckers.  In addition, the Treble Boost switch can be engaged to further increase the treble and sparkle into the signal when using lots of compression.  When the Blend is set completely CCW, you get only compressed signal out.  Then, as you turn up the Blend, you blend in more and more of your original signal, all the way to a 50/50 ratio.  The attack and release times are pre-set in this compressor and are set for use with humbuckers or single coils.