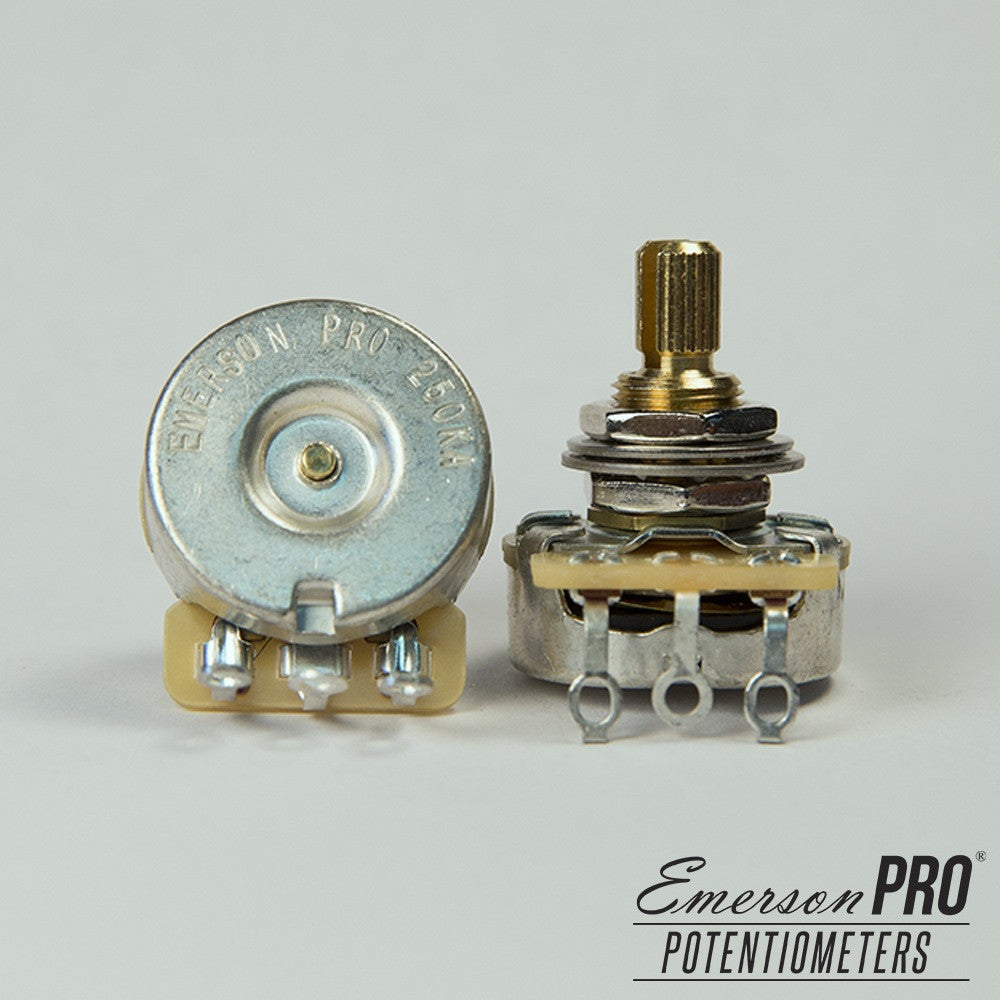 Emerson Pro CTS 250K Short Split Shaft Potentiometer
Emerson Custom Pro CTS 250K Short Split SHaft Potentiometer
Specifications:
Shaft Style: (24 Spline) Split Shaft, Fine Knurling
Shaft Diameter: 0.234" (6.00MM)
Shaft Height: 3/8" (9.52MM)
Thread: 3/8" X 32
Thread Height: 3/8" (9.52MM)
Required Mounting Hole: 3/8" (9.52MM)
**Installation Tips for Knobs on Split Shaft Pots: Our Emerson Pro split shaft pots are made to fit USA Spec 24 spline push-on knobs. Import Guitars will need new USA Spec Knobs. We recommend that you slightly crimp together the top of the potentiometers shaft ever so slightly so that when you go to push on the knob you don't damage the pot shaft by exerting too much downward pressure.