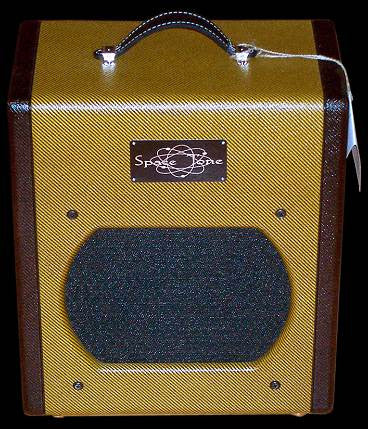 Swart Atomic Space Tone 1x12
In just a handful of years, the Swart Atomic Space Tone has received some of the most glowing raves of ANY amplifier in recent memory.
This amplifier has 20w of twin 6V6 power in high Class A biased AB and brings some of the most soulful, rich, near three-dimensional tone you have ever heard. This has to be one of the most expressive amplifiers made to our knowledge, and we've tried more than a few.Ê TUBE REVERB and TUBE TREMOLO, something virtually nonexistent in today's marketplace, is just part of the picture. Includes a 12" Custom British Vintage Series BV-25m that screams TONE with body and soul; This amp has excellent breakup (wait till you hear the samples). This all new circuit is housed in a lacquered TWEED pine cab with dark Tweed panels. This amp is in its own league.