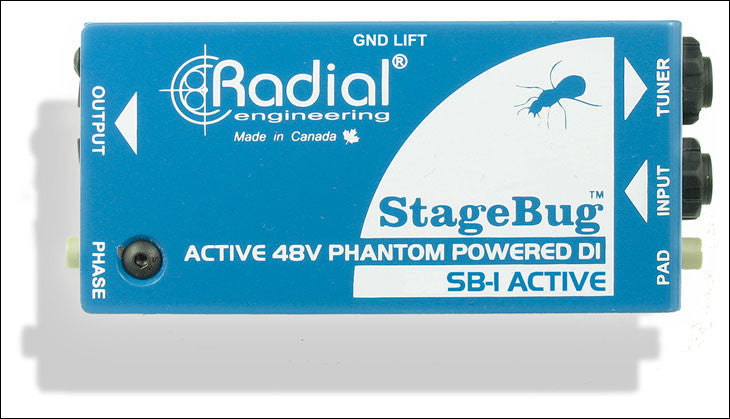 Radial StageBug SB-1 Active Acoustic DI
The Radial SB-1 Acoustic is a high-performance active direct box made for players that are on the move. Made to fit inside a guitar case, the SB-1 is the smallest Radial DI box ever! But don't let the small size deter... this ultra-compact StageBug sounds absolutely terrific!
- Active direct box for acoustic guitar
- Ultra compact to fit in your guitar case
- Plug & play easy to use feature set
- 48V phantom powered, no batteries needed!