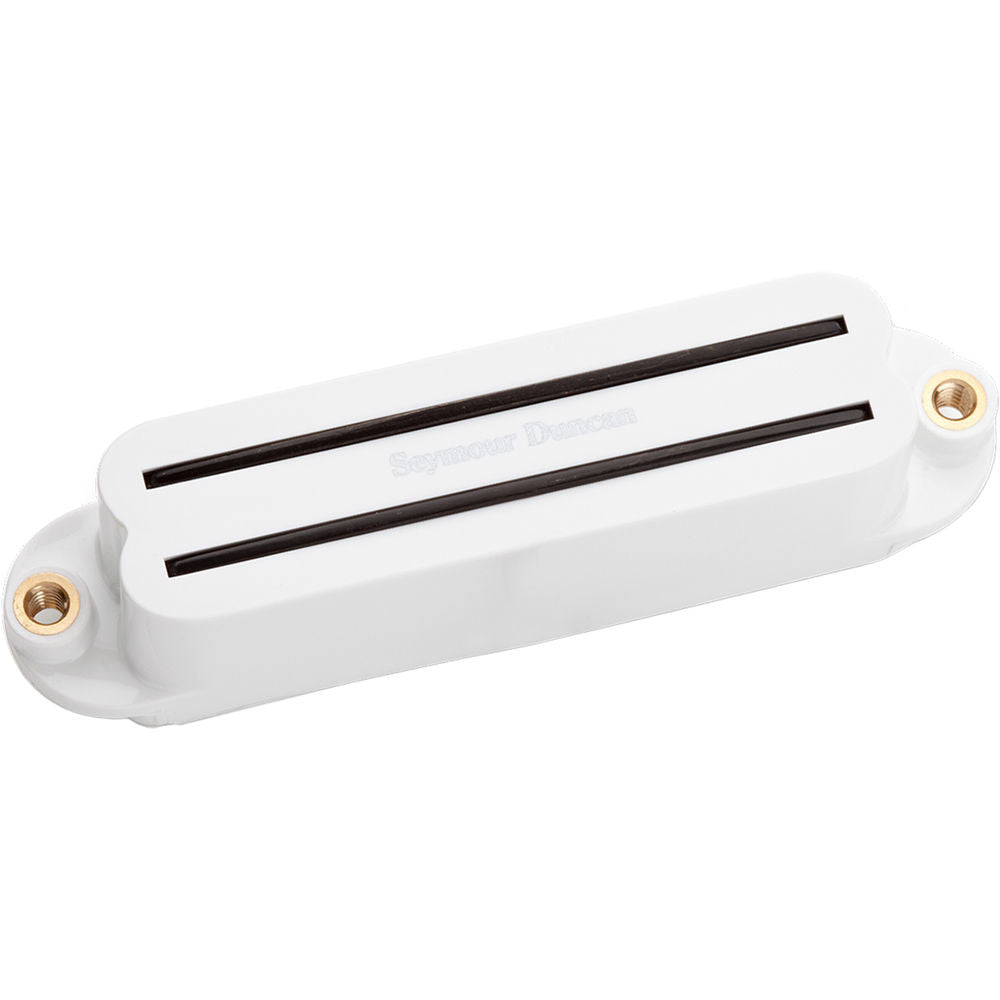 Seymour Duncan SHR-1N Hot Rails Strat Neck (White)
Seymour Duncan's Hot Rails pickup is one of the highest output pickups Duncan makes, and also one of the most popular. The Hot Rails uses a pair of blades coupled with strong ceramic magnet and powerful coil windings to create a pickup that's full and fat with a ton of sustain - perfect for classic rock, but also lending itself very well to more aggressive tones such as garage rock or metal. Best of all, these humbuckers - and all their beefy tone - fits inside a single-coil-sized pickup. Add girth to your tone with the Hot Rails!
Seymour Duncan Hot Rails at a Glance:
High output
Complete setup
High output
One of the highest output and most popular pickups Seymour Duncan makes, the two thin blades, strong ceramic magnet, and powerful coil windings give you the incredible sustain and a fat, full sound that's needed for playing heavier rock music. This pickup responds to the subtlest finger movements, and comes with four-conductor hookup cable to facilitate flexible switching options such as coil tapping.
Complete setup
The Hot Rails are available for both bridge and neck/middle positions. The Hot Rail pickups respond well to maple or rosewood fingerboards.
Seymour Duncan Hot Rails Features:
Humbucking design in single-coil-sized
Neck position
Color: Black
Ceramic magnet
High output
Great for heavy tones
Four conductor wire