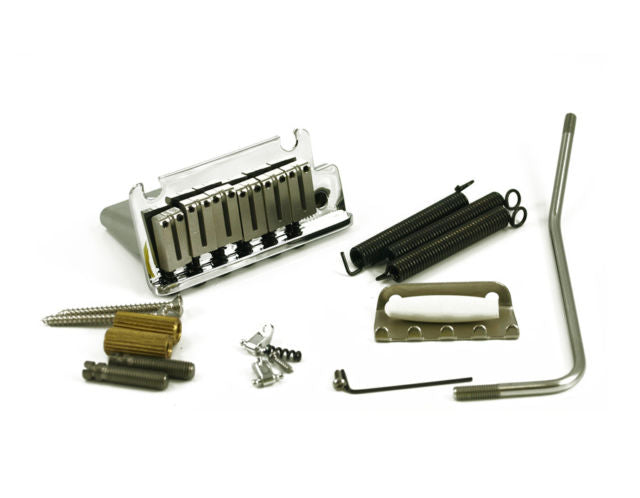 FENDER AMERICAN STANDARD TREMOLO BRIDGE SYSTEM
Fender Stratocaster Tremolo American Standard,
Model #: 0992050000
Two heavy-duty pivot screws let you do vibrato work, with solid steel saddles for pure Fender® tone and sustain. 
Set of six powder-coated steel block saddles with off-center intonation screws, and screw-in style tremolo arm. Includes mounting hardware, adjustment wrenches and tremolo arm with white tip.