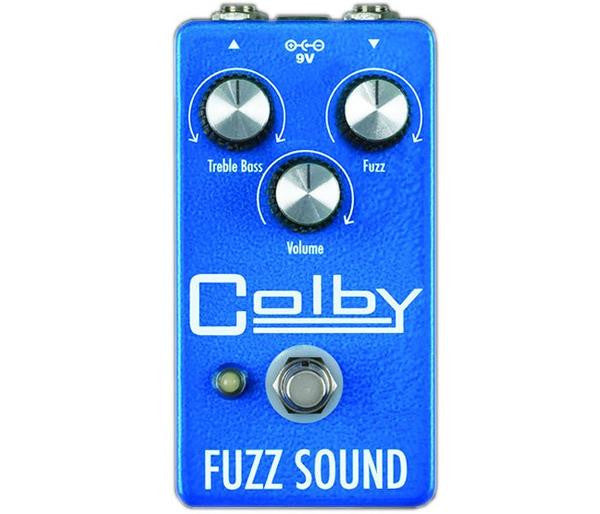 EarthQuaker Colby Fuzz
The original pedal
f
eatured unlabeled TO-1 package transistors, so one would think that the circuit left us with Jim Marshall. However, the good folks at Earthquaker Devices, in collaboration with the newly-resurrected Park Amplification, have faithfully recreated the Park Fuzz Sound so that a new generation may enjoy it.
While the original deployed the aforementioned mystery cans, the new Park Fuzz Sound uses a different set of NOS germanium transistors, hand-selected for a tonal match. Indeed, when A/B'd with the original unit, the sounds were strikingly similar. In fact, the staff at PGS was split right down the middle as to which was which. What's more, when doing the test, we had to set the new Park Fuzz Sound's Fuzz control at about half, whereas the original was dimed. The reissue has way more range in the Fuzz dial than the original.
The new Park Fuzz Sound is hand-made, one at a time in exotic Akron, Ohio. The pedal is wire for true bypass and accepts a standard 9v centre-negative Boss-style power adapter. The current draw is low, so it's ready for your isolated power supplies.