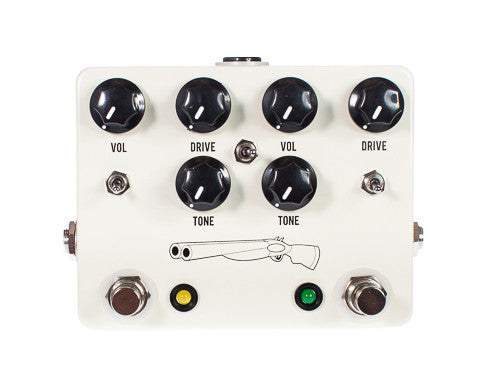 JHS Double Barrel
This is our "Everything low to medium gain" pedal.
The Double Barrel is for the player who needs a versatile but transparent overdrive at medium and light gain levels. You won't find face melting distortion here, but you will find overdrive with the character and stacking abilities to cover most any tonal need.
The right side is our JHS-808 with more usable tone control, more focused lows, better presence and warmer clipping than the original screamers on the market. With Version 3 we added a three way gain switch to choose between saturated/boost/crunch. The left side is our #1 selling Morning Glory overdrive. Transparent and open tones are what lurk inside this circuit.