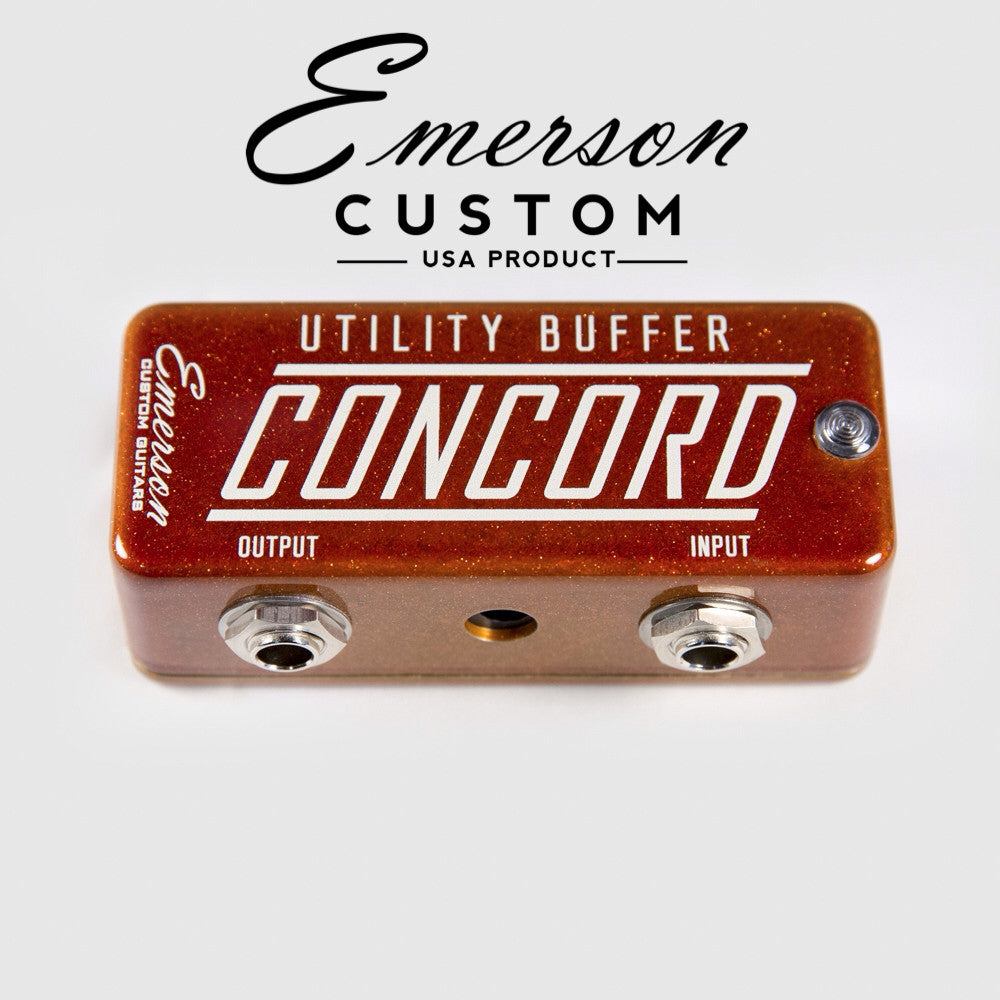 Emerson Concord Utility Buffer
Handbuilt in Broken Arrow, Oklahoma USA using premium audio grade components to provide ultimate clarity and signal response. This utility pedal "buffers" your signal to bring back the clarity and high end sparkle of your input signal that is lost when you use a lot of pedals and/or have lots of cable between your guitar or bass, and your amp. This pedal is a tool that once you have on your rig you'll never wanna be without it.
Placement:
We recommend placing the Concord Buffer as the first device in your signal chain. If you are using a vintage fuzz pedal such as a Fuzz Face¨ or Tone Bender¨ we recommend placing the Concord after those devices to retain their character and relationship with your instrument's electronics.
Specs:
- "Always on" (No on/off switch)
- Blue LED
- Durable Vintage Orange Sparkle Powdercoated Finish
- Side Mounted Audio & Power Jacks to save space
- Premium Audio Grade Capacitors & Components used throughout
- Each & Every Pedal is Handbuilt, wired and tested in Broken Arrow, Oklahoma USA
- Power: Standard 9v volt DC power supply with a negative center 2.1mm barrel, NO internal battery option.
- Dimensions (includes jacks): 3.7" Long x 1.7" Wide x 1.3" Tall
- Current Draw: 10mA
We highly recommend a quality power supply that utilizes isolated power. This would include the Voodoo Lab PP2+ or the IS0-5 and several other brands/models.
Includes full warranty against defects in components or manufacturing. We do not have a return policy for non-defective pedals, so if that is important to you please purchase a standard unit through one of our authorized dealers. Thank you for your interest in Emerson Custom Guitars!