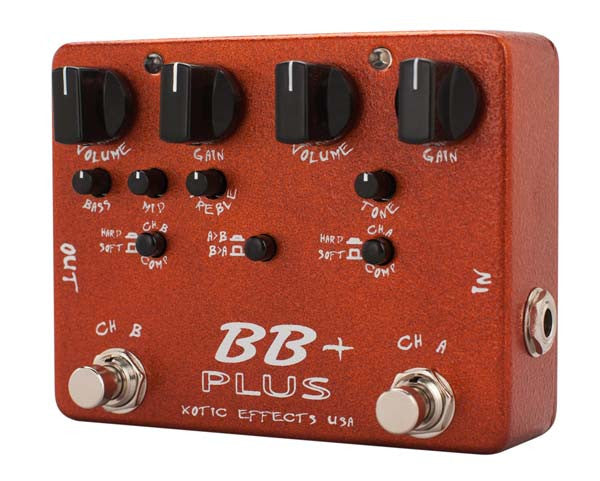 Xotic BB Plus
-A pre-amplifier, so transparent and versatile it bridges the gap between fingertips, guitar and amplifier with a full spectrum of sounds.
- Channel A epitomizes the core of the original BB Preamp. It has an amp-like feel. Characteristics that are very open with rich complex harmonics. Channel B is the most versatile booster we have ever designed. At any setting, it delivers the most inspiring musical tone that only dreams are made of. Activate both channel stacks with a single button for unlimited configurations of superb tone.
- True bypass for eliminating any signal interference when switched off. Can be used with AC adaptor (optional) or 9V Battery.