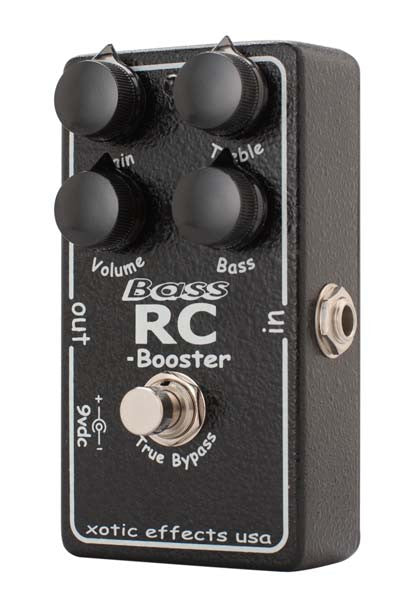 Xotic Bass RC Booster
-Bass RC Booster with a 2 band EQ, 15dB boost / cut function and a very smooth clean boost, this pedal meets a wide range of tonal applications.
-With signal loss and EQ limitations common to vintage basses. The Bass RC Booster serves as the perfect remedy.
-It is designed to enhance your bass guitar tone without masking it.
-True bypass for eliminating any signal interference when switched off. Can be used with AC adaptor (optional) or 9V Battery.