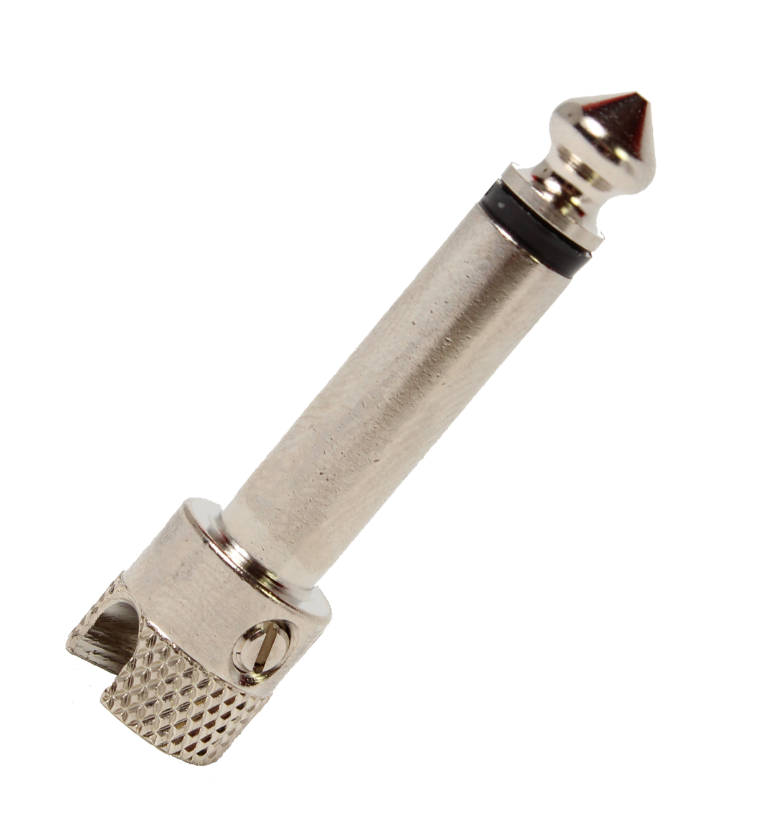 DisasterPlugs by G&H
Introducing DisasterPlugs by G&H – the new standard in low-profile solderless cabling.
DisasterPlugs are an ultra-low profile solderless cable system, making them the ideal choice for your jam-packed pedalboard or rack system.  We offer cabling kits that allow the user to cut and terminate cables to any length required, or purchase our pre-made and tested patch cables.
Of course, a pedalboard cable system is only as good as its cable — and DisasterPlugs deliver. Our low-capacitance cable (37pf / ft) won't load down your guitar signal and is made in the USA to our exacting specifications. The cable measures 0.150″ / 3.85mm in diameter for ultra-tidy cable routing.  It features an oxygen-free copper core for excellent signal transfer and a conductive inner shield to reduce microphonics.  DisasterPlugs are compatible with standard 0.155″ George L's cable.
We're not going to resort to wild claims about our cable kits.  The plugs are small, they work well, and they're designed to be easily assembled and reassembled any time you need to make a change — without tearing up your thumbs.