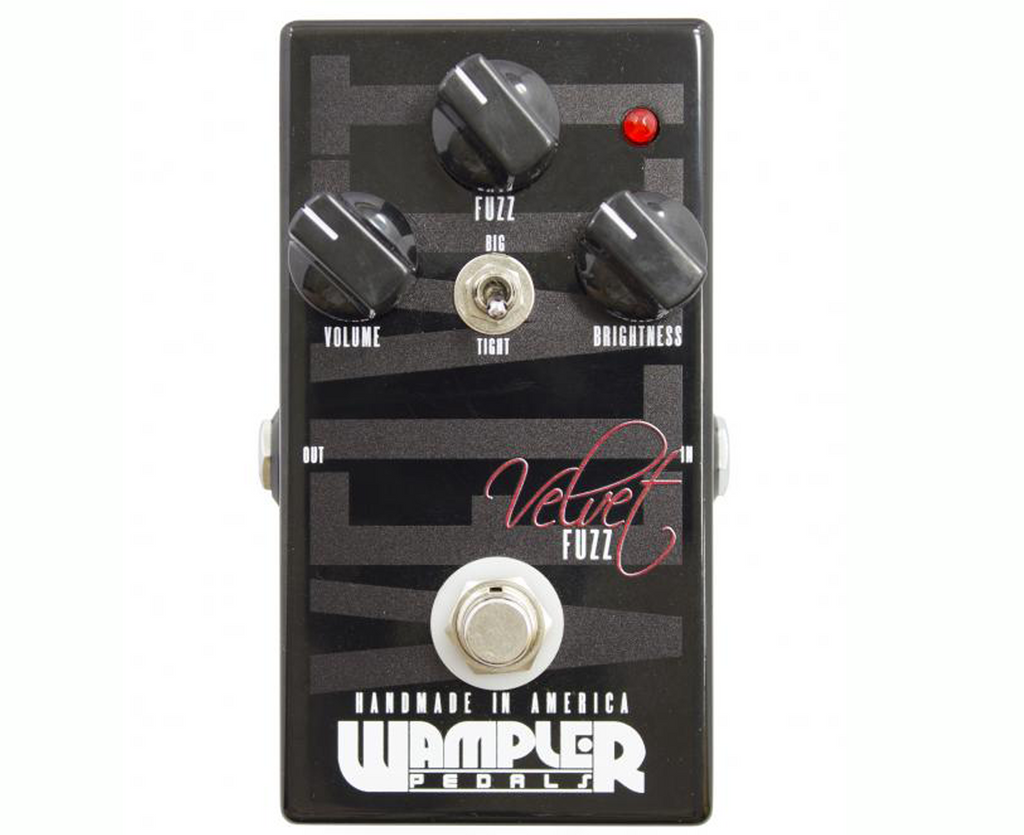 Wampler Velvet Fuzz
If you are a fan of the tones of the players like David Gilmour or Eric Johnson (and let's face it, who isn't), then it could be that the Velvet Fuzz is the pedal you are looking for.
The key to the tone of the Velvet is the voicing switch. In the "big" position, the pedal reacts like a classic fuzz. Loads of internal compression and truly massive tones it really is that "tone" from that "era". Dropping the volume back cleans it up perfectly so your rhythm can remain clear enough and then your solo's will flatten all those who dare to stand before you.
In the "tight" position, the tone comes in and you get the feeling you have swapped amps as well, those mammoth tones but without the compression and other traits that many fuzz players love… Some people say it sounds like a fuzz but feels like a distortion, so yes, that's right. If you love the tone of Fuzz but not the reaction of it, this is the setting on the pedal that is for you.
Welcome to a new world of thick as a brick, wall crumbling and window shattering fuzz. Velvet Fuzz!

-High grade film capacitors and resistors picked for their superior sound and response
-Completely true bypass
-Battery connection and 9v power jack (barrel plug like Boss)
-Power draw: 23mA
-Completely original design
-Switchable between two completely independent clipping circuits, pure fuzz or a fuzz like distortion
-Transistors are hand selected for superior tone and response
-2.5" x 4.5" x 1.5" (63.5mm x 114.3mm x 38.1mm) - height excludes knobs and switches