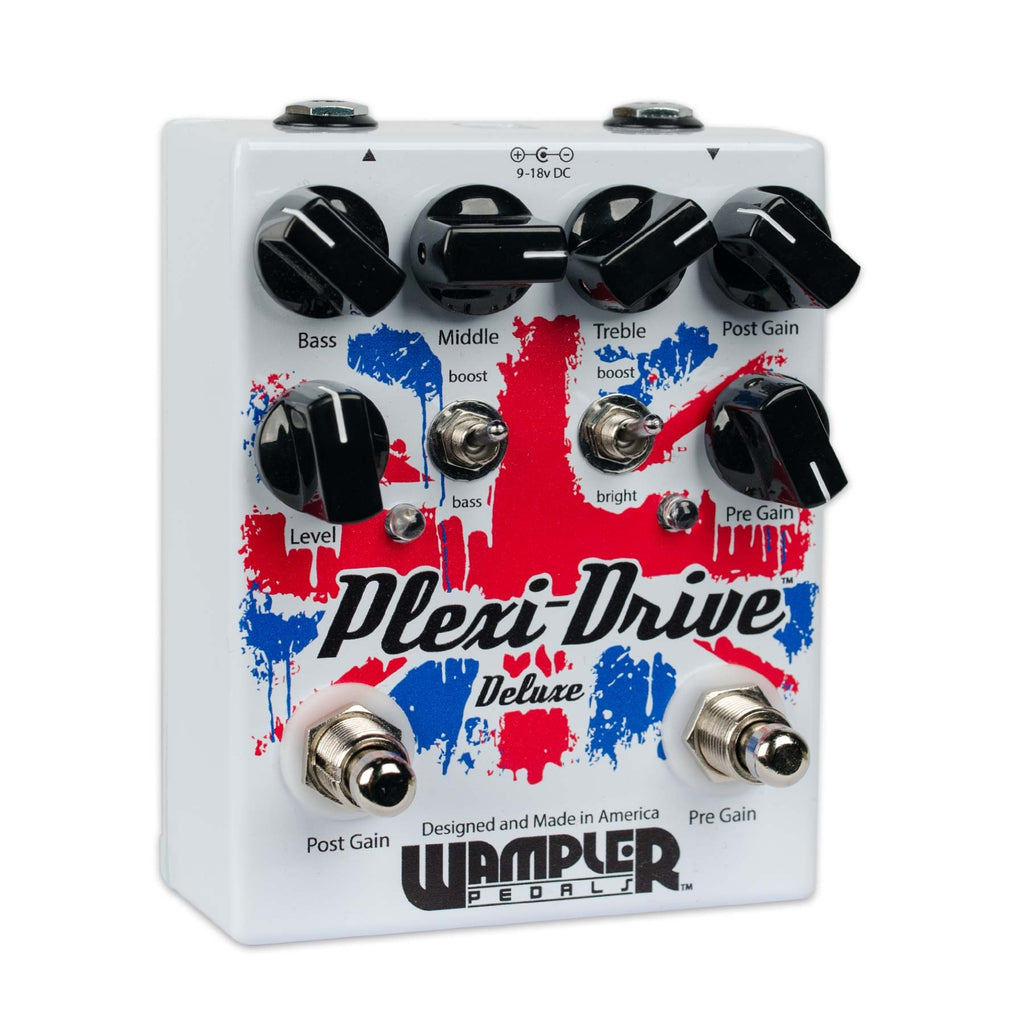 Wampler Plexi-Drive Deluxe
Wampler Plexi-Drive Deluxe
The Plexi-Drive Deluxe, is a direct descendent of the Plexi-Drive Standard but with a few upgraded features. Like the original, the Plexi-Drive Deluxe's unique gain structure can cover everything from Vintage '68 style Plexi tones to the all out massive rock tones of a JTM-45® cranked to ten, or even eleven…
With the addition of an all-new active 3 band Bass/Mids/Treble EQ stack – you can now have even more tonal control. With the bass boost option, you can emulate the feeling of the low-end thump of a 4×12" cabinet (or two) at the flick of a switch. The bass boost will allow you to dial in your low end at lower volume gigs or at bedroom volume levels. Along with the bass switch, We added a bright switch to add highs – which makes changing from bright to dark guitars a breeze. The Plexi-Drive Deluxe also features a one knob, pre-gain boost soft click switch that is voiced like that "famous overdrive with pronounced mids" – to help push your leads in to overdrive.
• High grade film capacitors and resistors picked for their superior sound and response
• Completely true bypass
• Power draw: 22mA
• Battery connection and 9v power jack (barrel plug like Boss)
• Pre gain TS style boost for adding that lil' extra
• 3 band active EQ: Bass, middle and treble.
• Bass and bright boosts switchs for increased versatility
• 3.5" x 4.5" x 1.5″ in size (88.9mm x 114.3mm x 38.1mm) – height excludes knobs and switches