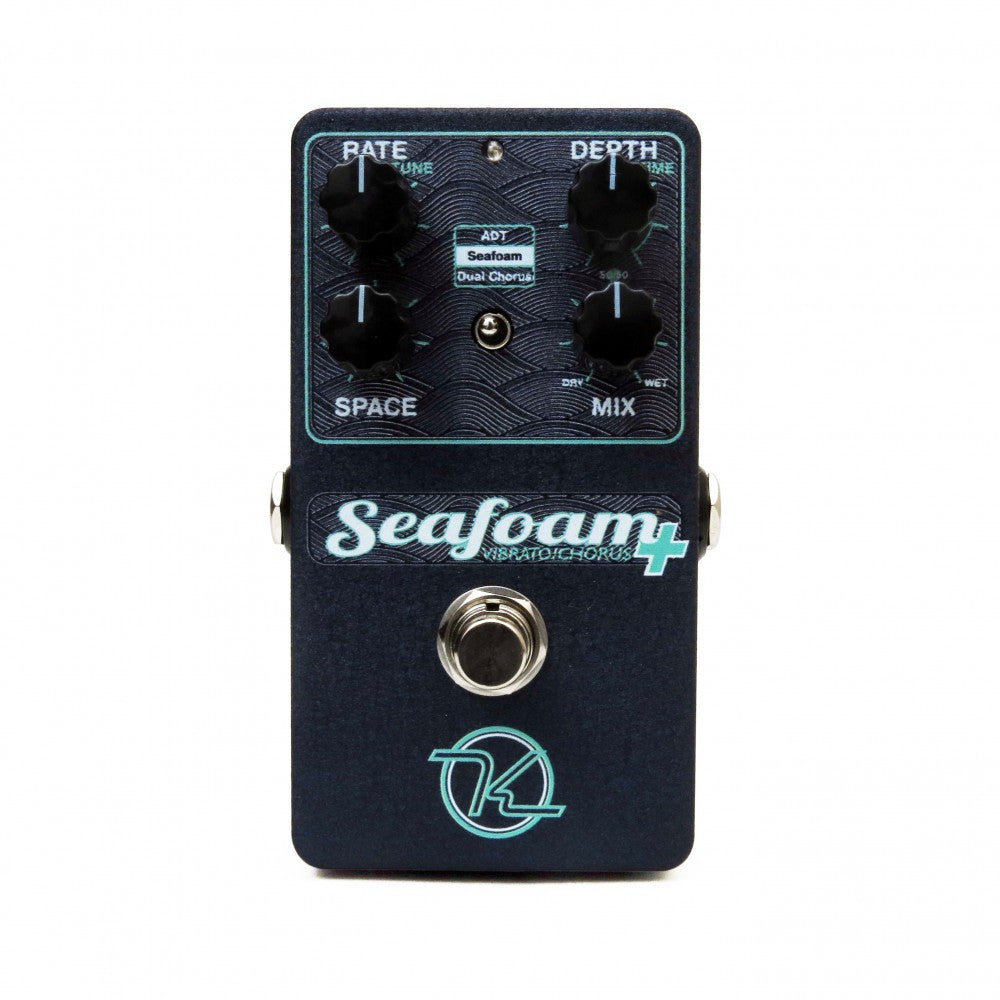 Keeley Seafoam Plus Chorus, Double Chorus, ADT
ADT: THE NEW DEFINITION OF CHORUS.  In the Seafoam Plus Chorus you get the automatic doubler that we developed in the revolutionary 30ms Double Tracker. Our ADT chorus is what we call True Chorus, because we create a second and third voice–like singers in a choir. Not only do they sing at different times, they sing at different pitches. True Chorus.
Seafoam Mode: You guessed it… the all new Seafoam Plus Chorus–lush, wide, and with a very musical vibrato. It gives you the lush sounds and tone of a vintage BBD analog chorus unit. This is where you'll find a typical chorus feature. The Seafoam Mode of the pedal has an LFO, the regularly cycling part you hear in most every other chorus unit. It provides a classic tone that you expect and which has become part of many classic tunes. Set the rate for slow and the depth for wide, and enjoy a really spacious sounding chorus. Roll the Mix Control all of the way up for Vibrato. With the Space control acting as a Tone Control in this mode, you can go from bright to vintage warmth, dialing in the perfect chorus.
Dual Chorus Mode: We created a frequency crossover-based dual-chorus engine.  Imagine a dividing line that is centred on your high E-string. Control the depth of chorus independently for highs and lows. Craft the ultimate "Come As You Are" Nirvana of chorus tones. Create a very deep, throbbing chorus on the low end, and a near perfect calm on the top end. Or make the high-end and shimmer and waver while keeping the low end fixed!