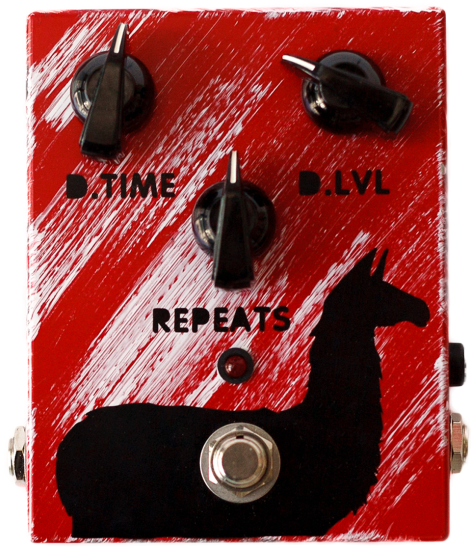 Jam Delay Llama Analog Lo-Fi Delay
The Delay Llama series is firstly designed with one thing in mind : Tape-Echo !
A fully analog, true-bypass, lo-fi delay pedal with a maximum delay time of 600ms. It features BBD analog chips, faithful reproductions of the Panasonic MN3205.
Give your repeats a great vintage analog tone !
The Delay Llama is also featuring a blue rectangular internal trimmer, to help you adjust the amount of maximum repeats.
The Delay Llama can also be used with bass guitars